Sacred Plant Ceremonies
3 June (1 spot available), 12 (waitlist only), 20, 25 June, 1 July, 6 August and 23-25 September
Together we create the world in which we live. Together we weave the web.
During the sacred plant ceremony we connect in vulnerability and openness.
Your Innerworld reflects your Outerworld. What do you want your world to look like?
This day is organized in a safe space with lots of light, love, an altar and a warm atmosphere. You can get information in different ways: through visuals, insights, feeling and that is different for everyone. You can become more open, your senses become razor-sharp, but your heart can also open, the connection with nature, the group and the elements are strengthened and provide intense experiences.
We open the ceremony by opening the field, expressing our intentions, what would you like to explore in yourself, or have healed … Through a guided meditation we guide you in the journey and then rely on the wisdom of the plant medicine.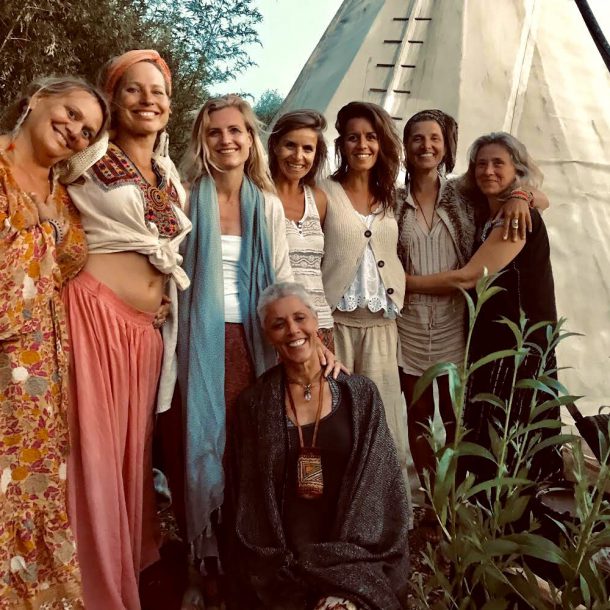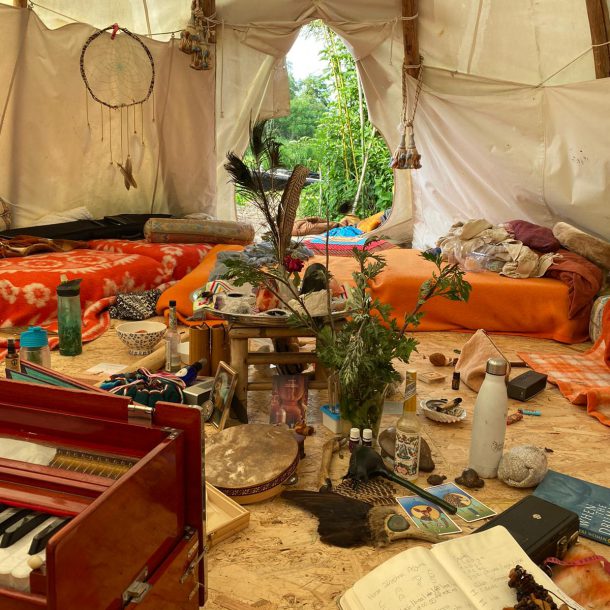 3 June (1 spot available), 12 (waitlist only), 20, 25 June, 1 July, 6 August and 23-25 September
09.30 – Welcome
10.30 – Meditation & intention sharing
11.00 – Start ceremony
16.00 – Soup & sharing
17.00 – End of the ceremony
The price for the group ceremony is € 175 and € 350 for the private ceremony. This includes tea, light snacks and soup.
Facilitators: Afke Reijenga, Elske Falkena and Nienke Schipper-Pauw
We want to make the experience of a sacred plant ceremony accessible to everyone. If financial reasons are an obstacle, we are happy to discuss it.
Flower House Spirit Island
September 2021
The fourth edition of the Flower House Spirit Island Weekend
The sweetest, smallest and largest Flower House mini festival on the beautiful spirit island is going to take place again.
We meet again at one of the most special places in the Netherlands … our own private island with teepees and yurts.
Together we will make a beautiful, loving gathering. Together with the children we make an inner journey in a playful and vulnerable way. A wonderful program with yoga, sharings, meditation, swimming, music, kickboxing, breathing, eyegazing, bodywork, ceremonies and more heart opening activities.
And also relax and sleep in the hammock, tipi or yurt. Good food, no alcohol!
There are a limited number of sleeping places in the teepees and yurts. Guests of previous editions have priority when booking.
Reserve or sign up for the waiting list via info@flowerhouse.nl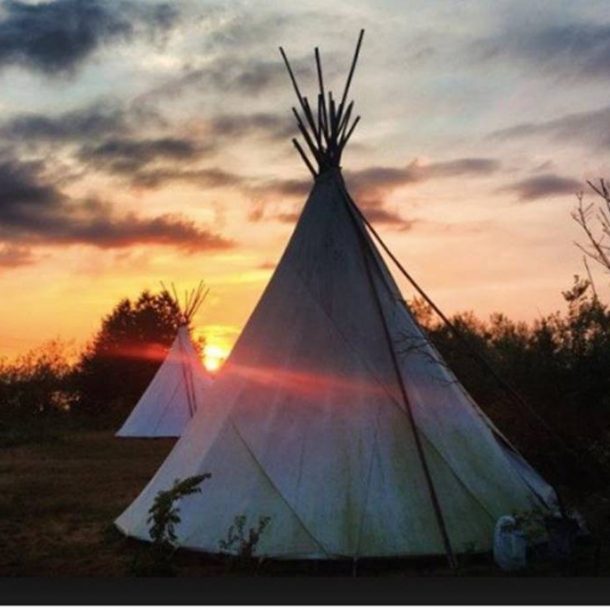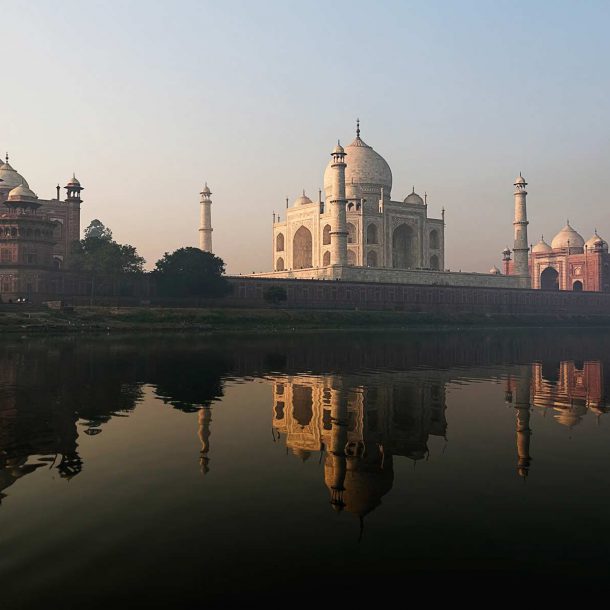 Yoga Pilgrimage Mystical India
March 2022
With Afke Reijenga, Arjuna van der Kooij and Nienke Schipper-Pauw
Many participants have experienced the intense beauty of this 10-day pilgrimage.
If you are curious about the mystical rituals and wonders of India, interested in the deep wisdom behind yoga, open to spiritual growth and willing to look at the world from a different perspective, this is absolutely your journey. Also when you are "not a group traveler".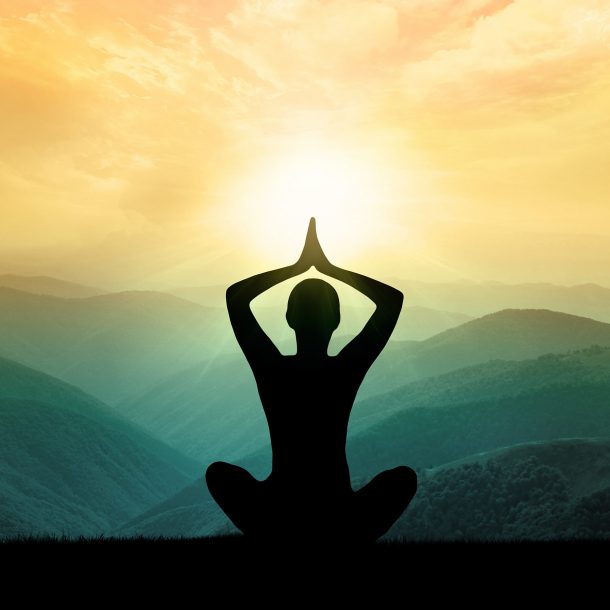 We will visit four of the main pilgrimage places in North India: Rishikesh, Haridwar, Varanasi and Vrindavan. Each one of them has a specific value and we tune into a different path of yoga in each area. We will investigate the relevance of Hatha Yoga (physical exercise), Jnana Yoga (holy scriptures), Karma Yoga (selfless service) and Bhakti Yoga (devotion to Love/God)
We have daily yoga & philosophy sessions, practice meditation on the banks of the sacred Ganges, meet with sadhu's, visit ancient temples, meditate in sacred Himalayan caves and dive deep into the wonders of Yogic India—most of them off the beaten tourist track.
Traveling with us will make you feel safe, comfortable and provided with anything you need. Transport, accomodation and meals being arranged saves a lot of hassle so you can focus on the experience. The traveling schedule is intense but there will be enough time for peaceful reflection and to let our experiences sink in. We sleep in beautiful places with an authentic Indian atmosphere.
For more information please visit http://afke.org/portfolios/mystical-india/ and to sign up send an email to info@flowerhouse.nl
What others say about Ceremonies & Retreats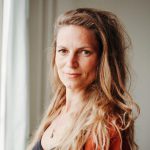 "If there were a human mother earth, Nienke would be her in human form. Soft arms to lie in. Powerful as a rock when grounding is needed. Wise and loving when direction is needed. And all that topped off with happiness and humor!"
Elya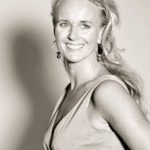 "It's been one month after my sacred plant ceremony at Flower House, the journey is still on… Thank you dear Nienke and Elske for your guiding from the heart. I never experienced this clear voice from the soul. All the answers are inside but because of life they were hidden to survive. My body rejected by undesired painful and scary effects. By surprise Flower House passed my way, coincidence led to this unexpected opportunity. It took courage to enter and face it, I'm so glad I challenged the unknown and felt worth it to listen to my inner voice. I am eternally grateful for your guidance with so much love."
Linda