Natural living from the Heart
Living from the heart, what does this mean? It starts by listening to that inner voice that guides us. When it comes to taking care of ourselves, let's go natural and live a healthy lifestyle. These are the special offers for this month.
Product of the Month – Lemongrass (15 ml)
A must-have in every household
A must-have in every household, Lemongrass produces a smoky, citrusy essential oil that offers you a variety of benefits. 
For years, lemongrass has been used in Asian cuisine for soups, teas and curries as well as with fish, poultry, beef and seafood. It has a pungent, herbaceous aroma that can brighten any room and blends well with Basil, Cardamom or Spearmint.
Receive the FREE Product of the Month when you place a single Loyalty Order, totalling 125 PV or more, that processes on or before 15 November 2021.  
Tip for Use  
Use in savoury dishes to add a powerful boost of flavour
What is LRP?
The doTERRA Loyalty Rewards Program (LRP) provides free product credits (points) for monthly purchases ordered on the program. As a participant in the Loyalty Rewards Program, you will immediately begin to earn points that can be used as cash to purchase doTERRA products. The longer you participate, the more points you can earn—up to 30% of your total monthly Loyalty Rewards purchases!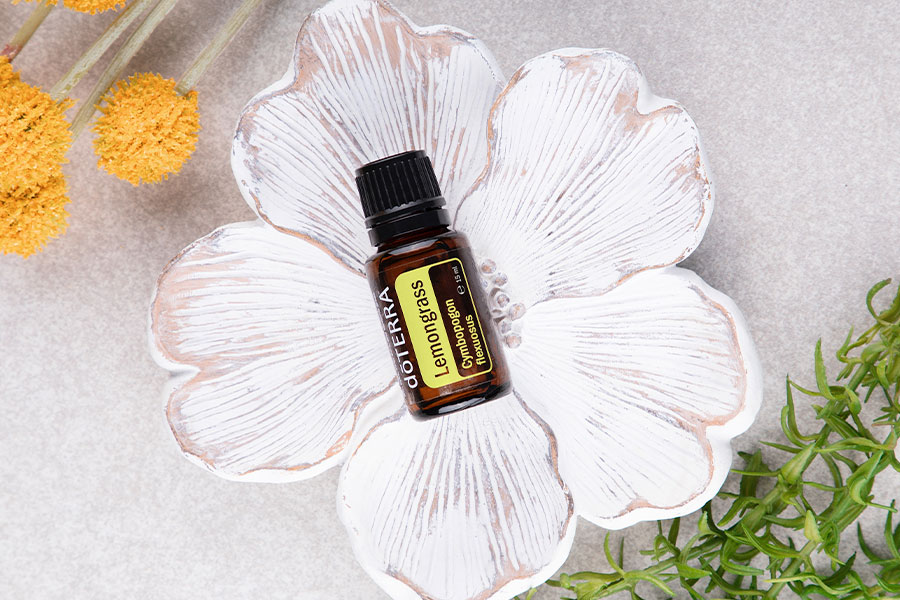 10% Off – dōTERRA Peace™ (5 ml)
LIMITED TIME OFFER
This reassuring blend was created to help you find contentment and calm amidst the unexpected turns of everyday life.  

The dōTERRA Peace™ Reassuring Blend of floral and mint essential oils is a positive reminder you don't have to be perfect to find peace. Slow down, take a deep breath and reconnect with the composed, collected you. Use doTERRA Peace to promote feelings of contentment, composure and reassurance. Peace begins with you – and a few drops of doTERRA Peace Reassuring Blend.
The 10% discount is reflected in the displayed price. Discount does not apply to Point Redemption orders.
Tip for Use 
Place on the bottoms of the feet in the morning to promote feelings of comfort and reassurance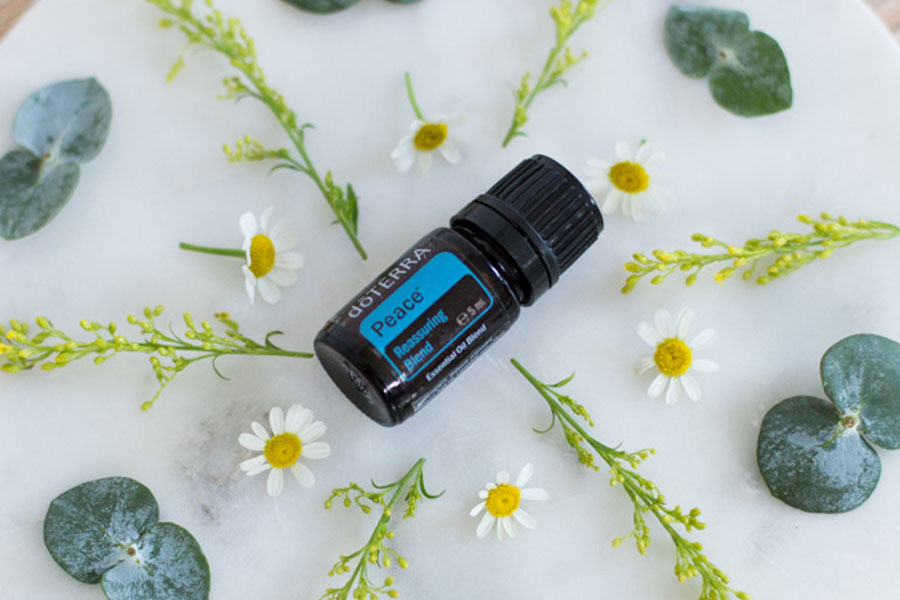 Ongoing Education
We will help you to get to know the oils and the best way to use them.
How to order
For those who are really ready for natural solutions, the Home Essentials Kit is the smartest way to get started.
Follow the steps below. You are always welcome to contact me on +31623316798 or info@flowerhouse.nl.
Press the "ORDER HERE" button below and a new window opens.
Select Join & Save.
Scroll down and select Join dōTERRA
Choose language English British
Select Europe and then Netherlands.
Press OK on the yellow box that appears.
Check for Wholesale Customer if you only want to be a customer, choose Wellness Advocate if you want a future opportunity to work with DōTERRA.
Fill in all personal info, choose your own password.
Enroller ID must be 5467529 . Press Verify to see that it is Nienke Schipper-Pauw. Very important!
When you get to the order page, scroll further steps to the right until you get a kit called Home Essential Kit English. You choose this and proceed to payment. If you want to choose the Detox, Yoga or Aroma Touch Kit, contact us and we will personally guide you through the process.
When you log in via my link, I will receive an email from doTERRA, and I will send you all the information you need. There are no obligations whatsoever. You can choose to exit at any time. No purchase obligation. Just lots of possibilities!
If you get stuck, you can send a text to +31623316798 or email to info@flowerhouse.nl
You can place your order here directly with dōTERRA